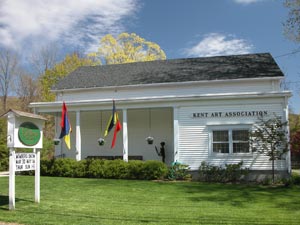 Welcome everyone!
We're happily working though our 96th anniversary season and hope you're able to take advantage of participating in our shows — or, just coming to enjoy them!
Click here for our
2019 exhibition calendar.
If you're not yet a member, please join us!
Click here for a membership form.

Thank you for your continuing patronage. We hope to see you soon.
---
At the Gallery —

Now at the Gallery —
The President's Show
June 22nd — August 4th

One of our most prestigious shows of the season, the President's Show is now at the gallery. This juried show has drawn entrants from all over the area and to be included is always an honor. 

Next —
Thursday, July 11 from 5:00-7:00 pm
"Arts Night Out"
KAA with the NWCTArts Council is hosting other arts organization members of the Art Council for wine, finger foods, and music. This will be a free networking opportunity for artists, artisans, business owners, and art lovers.
Small Work Porch Show
August 2nd and 3rd
Click here for the prospectus.
Wednesdays in August, Watercolor Class
August 7th, 14th, 21st, and 28th
Enhance your creativity while having fun! Learn nature, flower and landscape painting in a wet on wet, free and loose style with watercolorist and art instructor, Trisha Haulenbeek.
Click here for class information and application form.
Click here for a suggested supply list.
Members' Show II
August 17 to September 8th
---
Gallery hours:
All gallery shows open hours are 1:00 – 5:00pm. The gallery is open during show dates, Thurs. – Sun. except otherwise noted.
(Student Show is open for three weekend days. NEWS Exhibition and the Volunteer Show are both open daily.)
Opening receptions are 2:00 – 4:00pm • Awards are given out at 3PM at the receptions.