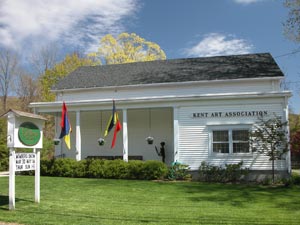 A message from our President
3/20/2020
KENT ART ASSOCIATION

Hello Everyone,
We had a wonderful beginning to the year with our outstanding student show. Then, pfft, the balloon of wonderful things to come broke apart…….the corona virus. We closed down and will remain so for an indefinite period of time. As soon as restrictions are lifted, we will open with whatever show is listed in our calendar at that time.
Meantime, two of our talented artists are preparing a mural for the front of the building. This should be an exciting addition to our image.
KEEP BEING CREATIVE, HAPPY, AND ABOVE ALL, HEALTHY.
We value everyone in the family we call KAA.
Hope to see you soon.
Connie
Connie Horton, President
---
If you're not yet a member, please join us!
Click here for a membership form.

Thank you for your continuing patronage. We hope to see you soon.
---
Members' Show I


CANCELLED

Due to the rapidly unfolding nature of the arrival of the coronavirus in the area, it has been decided to cancel Members' Show I.

As the news on the virus has been changing minute by minute, the leadership of the Association has decided that we must err on the side of caution and public safety and so, with regret, we will be cancelling this show. 

As the situation develops over the next few weeks we will be in touch to update you on the status of the gallery and any upcoming shows.

Be Safe and Be Careful!

Gallery hours:
All gallery shows open hours are 1:00 – 5:00pm. The gallery is open during show dates, Thurs. – Sun. except otherwise noted.
(Student Show is open for three weekend days. NEWS Exhibition and the Volunteer Show are both open daily.)
Opening receptions are 2:00 – 4:00pm • Awards are given out at 3PM at the receptions.