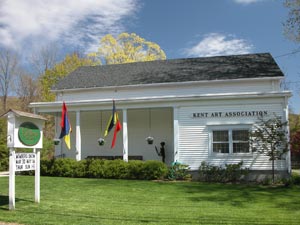 Welcome everyone!
We have some great new events happening in the gallery to enliven your spring. See below for details about our current show, the Spring Juried Show. Next on our calendar is the Elected Artists Show, beginning May 31. You can find details and a link to the prospectus further down on this page.
Currently in the gallery:
April 19 to May 25
The first open juried show of the year. Open to members or non-members.
Show opens - Sun., April 19, 1-5pm
Awards Reception - Sat., April 25, 2-4pm
Show closes - Mon., May 25 (Memorial Day), 5pm
Pick-up - Sat., May 30, 10am-1pm
---
Up next:
Elected Artists' Invitational & Solo Show - May 31 to July 12
Download the prospectus
Download an Elected Artist application
Each year, general members of the KAA have one opportunity to become elected artist members. This exhibition showcases the work of both current and newly elected artist members.
The featured artist during this year's Elected Artists' Show is Ann Kromer. Ann's work was selected as best of show in last year's Elected Artists' Show.
Receiving-New Candidates - Thursday, 5/28, 1 - 4pm
Receiving & Voting - Friday, 5/29, 1 - 4pm and Sat., 5/30, 10am - 1pm
Opening - Sunday, 5/31, 10am
Reception - Saturday, 6/6, 1-5pm
Closes - Sunday, 7/12, 5pm
Pickup - Friday, 7/17, 1-5pm or Saturday, 7/18, 10am-1pm
---
ON THE LAWN
In other news, New Milford sculptor Patrick Purcell will grace our lawn with some of his innovative outdoor work from March 8 through the month of May. Patrick works with an unusual mix of materials and creates large dynamic works as well as small beautifully detailed pieces.
---
2015 Calendar (revised 1/28/15)
---
Gallery hours:
March 8th to Oct. 11th -- Thurs-Sun. from 1-5 pm, plus Monday holidays
Oct. 18th to 31st (NEWS Show) -- open every day, Noon to 4 pm.