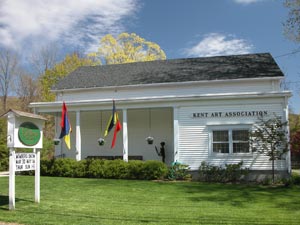 Welcome everyone!
The Kent Art Association Gallery is now planning for our 95th anniversary season.
Our 2018 exhibition calendar is available at left.
If you're not yet a member, please join us!
Click here for a membership form.

Thank you for your continuing patronage. We hope to see you soon.
---
Coming sooner than you think — Please Join Us!
Student Show

New Date for Student Reception — March 10th from 2-4pm
Show Dates: March 4th and the 10th, 11th — Saturday - Sunday, 1-5pm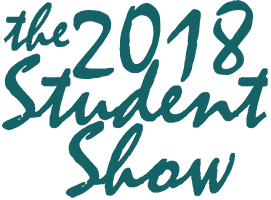 NEXT!
Members' Show I — March 24th to April 15th
We're looking forward to seeing our members' work come in for Receiving for the first Members' Show of the season. Briefly, each KAA member may submit up to 3 works for the show on Friday, 3/16 from 3-5pm or Saturday, 3/17 from 10-12pm. Our two talented judges, Michael Spross and Clayton Buchanan, will judge the entries for the Awards of Excellence the afternoon of the 17th and the awards will be given out the following Saturday (2 - 4pm) at the Awards Reception.
The Prospectus and full details can be found by clicking Here. We do hope you'll join in and be part of the excitement!


The 2018 Season!
We hope you are enjoying your winter break. We're hard at work planning for another year of exceptional shows. Get in touch with your ideas and thoughts for the coming season. We look forward to input from our members and guests!

---
Gallery hours:
March 25th to December 1st— Thurs. - Sunday, 1 to 5pm during show dates
Oct. 14th - 27th (NEWS Show) — open daily from 1 to 5 pm.
Nov. 23rd and 24th (Kent Champagne Stroll) — Open late till 8pm