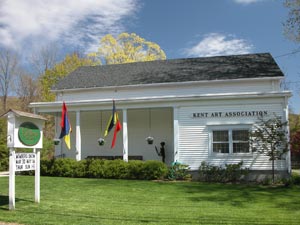 The Kent Art Association will be closed for the foreseeable future due to the Covid 19 pandemic.
A message from our President
3/20/2020
KENT ART ASSOCIATION

Hello Everyone,
We had a wonderful beginning to the year with our outstanding student show. Then, pfft, the balloon of wonderful things to come broke apart…….the corona virus. We closed down and will remain so for an indefinite period of time. As soon as restrictions are lifted, we will open with whatever show is listed in our calendar at that time.
Meantime, two of our talented artists are preparing a mural for the front of the building. This should be an exciting addition to our image.
KEEP BEING CREATIVE, HAPPY, AND ABOVE ALL, HEALTHY.
We value everyone in the family we call KAA.
Hope to see you soon.
Connie
Connie Horton, President


---
If you're not yet a member, please join us!
Click here for a membership form.

Thank you for your continuing patronage. We hope to see you soon.
---

Though we are not currently having gallery hours, our artists are continuing to create wonderful work. Please refer to our Members' Website page for links to their individual sites.