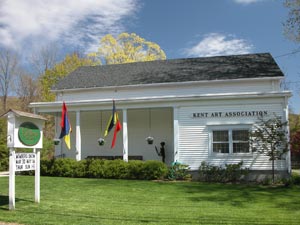 Welcome everyone!
Currently in the gallery:
FALL OPEN JURIED SHOW
Sept. 4 to Oct. 11, Thurs - Sun, 1-5pm (Open Labor Day & Columbus Day)
Congratulations to the award winners
Members and non-members alike are eligible to submit their best work to this open juried show. We are fortunate to have noted artists Frank Federico, Eileen Herman,
and W. David Herman as the jury of acceptance and awards.
Receiving
Friday
9/2
3-5pm
Saturday
9/3
10am-12pm
Jury of Selection
Saturday
9/3
1-3pm
Hanging
Sunday
9/4
10am-12pm
Judging
Sunday
9/4
1pm
Show opens
Saturday
9/4
1pm
Awards Reception
Saturday
9/10
2-4pm
Closes/Pickup
Tuesday
10/11
1-5pm
---
Up next: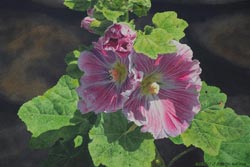 "Hollyhock Light"
by Robert J. O'Brien AWS, NWS
The North East Watercolor Society presents its 40th International Show
October 23-November 5
A reception will be held on Sunday, October 23rd from 2pm to 4pm along with the conferral of awards. The gallery is open daily from 12:00 - 4:00pm.
This year's awards judge is Robert J. O'Brien AWS, NWS, an artist who is well known throughout New England and whose work has garnered awards far beyond the northeast. A full list of the selected artists is available at http://www.northeastws.com/.
Left: "Night Shift" by Lynn Ferris
---
Next KAA Show: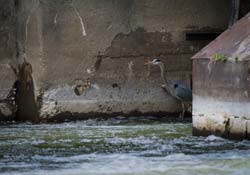 Photo by J. H.Clery
Photography Show
November 10-27
After 20 years the Kent Art Association is excited to announce our first photography Juried show.  We welcome our members and invites photographers working in all mediums and styles to participate, including both experimental and mixed‐media techniques. We are pleased to have J. H. Clery, John Kane and Peter Seltzer judging the show.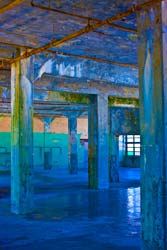 Photo by John Kane
The show is open to all professional and amateur photographers ages 18 and older. All styles of photography using  both traditional and digital creation in the process will be accepted (film, digital, unaltered, alternative process, mixed media, digital manipulations, or elements of one or more processes) so long as the image is photographically created. All photographs must be originals executed and altered by the photographer only.
The show will be closed Thanksgiving Day and open late for the champagne stroll, Friday Nov 25 and Saturday Nov 26.
Photography Show
Nov. 10-27, Thurs-Sun, 1-5pm
Receiving
Monday
11/7
3-8pm
Hanging
Tuesday
11/8
10am-12pm
Judging
Tuesday
11/8
12-2pm
Show opens
Thursday
11/10
1pm
Awards Reception
Saturday
11/12
2-4pm
Pickup
Saturday
12/3
1-5pm
---
On the Lawn: Sculptures by Chris Plaisted
The KAA gallery is proud to host the sculptures of Chris Plaisted. The lawn is home to the following four sculptures for the season:
"Dakota" Steel, wood, concrete (2014)
"Incipiency" Steel, copper, concrete (2014)
"Guardian" Wood, steel, copper, concrete, aluminum (2015)
"The Missing Line In Our Stars" Steel, concrete (2013)
---
ATTENTION PHOTOGRAPHERS!
New this year - we encourage photographers to join the KAA. Member photographers may submit their fine art photography to either the Small Works or the Portfolio show, run concurrently with our main gallery shows. In addition, there will be a dedicated photography show in the fall.
---
The 2016 KAA Show Calendar is available (revised as of 2/5/16). There are some exciting new opportunities planned for the year.
Download your printable PDF copy of the 2016 Calendar here.
Two new shows have been added to the schedule: a Fall counterpart to our popular Spring Juried Show, and the "Show for Shows" - a show aimed at connecting our member artists with area galleries. Stay tuned for more information!
---
The latest news from our Facebook Events page...
---
Gallery hours:
March 13th to Oct. 11th -- Thurs-Sun. from 1-5 pm, plus Monday holidays
Oct. 23rd to Nov. 5th (NEWS Show) -- open every day, Noon to 4 pm.
Nov. 10th to 27th (Photography Show) -- Thurs-Sun, 1-5pm