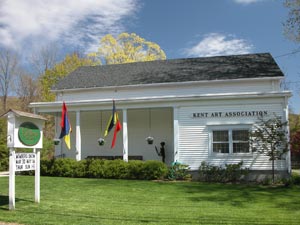 The Gallery is Hopping!
Hoping you're having a wonderful, art-filled Summer!
     We've been busy of course. Come by the gallery for The Fall Juried Show and to check out the new murals at the front of the gallery. Also, we hope you're preparing your work to submit work for the upcoming Members' Show III. It's going to be a great exhibit!

Currently at the Gallery — The Fall Juried Show

At Left: Many of the wonderful artworks presented at the current show.
Participants: Basil Rakaj, John Berube, Victoria Bouffard, MJ Budzyn, Mary Anne Carley, Karen Chase, Alan Ciamporcero, Carolyn Cohen, Susan Coleman, Arline Corcoran, Kathleen Gefell, Connie Horton, Linda Hubbard, Alison Litke, Joan MacFarlane, Brendan McNamara, Erin Nazzaro, Kathryn Pelletier, Kate Peterson, Denise Schlesinger, Shawn Sullivan, and Michael Worobec
Visit our Current Shows page for more info — click here!



---
Upcoming Show —
Northeast Watercolor Society Show
October 10th to October 24th (open Monday — Sunday)

Members' Show III
Our 3rd Members' show of the season will run from October 31st to November 21st
Receiving on Friday, October 29th from 3-5 pm and Saturday, October 30th from 10 am-12 pm
Reception on Sunday, October 31st from 2:00 pm

Click here for the show prospectus!

---
Upcoming Workshops —
Artist Talk & Demo

KAA and The Good Gallery will co-host a talk and demonstration by artist Yuka Imata on October 9th at 3:00 at the KAA gallery. 
This talk will be followed by an opening and reception of Yuka's works at The Good Gallery next door. 
For more info check out the show flyer — click here.
Also, check out Yuka's work on her website at: yukaimata.com

---
Gino Zenobia, board member and chair of the outdoor mural project, would like to remind our members that he is welcoming more artists to join in on this exciting outdoor porch mural project!
Please contact Gino at gino.z@sbcglobal.net for more information.

---

Get the 2021 Calendar by clicking this link!
---
If you're not yet a member, please join us! You can now sign up and pay for membership online.
Visit our "Join KAA" page for a link to the membership details and payment form.


Thank you for your continuing patronage. We hope to see you soon.
---

We are open Thurs, Fri, and Sat, and Sunday throughout the duration of this show. Our artists are also continuing to create wonderful work which may not be in the show. Please refer to our Members' Website page for links to their individual sites.