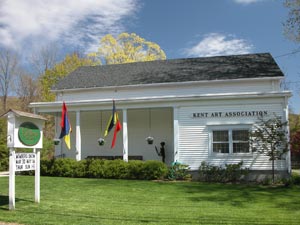 Welcome everyone!
We're happily working though our 96th anniversary season and hope you're able to take advantage of participating in our shows — or, just coming to enjoy them!
Click here for our
2019 exhibition calendar.
If you're not yet a member, please join us!
Click here for a membership form.

Thank you for your continuing patronage. We hope to see you soon.
---
At the Gallery —
Photography Show
November 16 – December 1 — Awards Reception: Saturday, 11/16 from 2 - 4pm
Receiving Friday, 11/8 from 3 - 5pm and Saturday, 11/9 from 10 - 12pm
The show is open Thursday - Sunday from 1-5pm and open late during the Kent Champagne Stroll, Nov. 29th & 30th, until 8pm

And —
KAA Discovering Our Founders Series:
George Laurence Nelson
Join us for another in our lecture series on the founders of the Kent Art Association. This talk will be given by Marge Smith.
Saturday, November 23 at 2pm at the KAA Gallery.
Then —

Volunteer Show


December 8 - 15, daily
Receiving: Friday, December 6th from 3-5pm and Saturday, December 7th from 1-2pm
Pick up: Sun. Dec.15 5-6pm

Click here for the prospectus.
Click here for the list of eligible volunteers.
---
Gallery hours:
All gallery shows open hours are 1:00 – 5:00pm. The gallery is open during show dates, Thurs. – Sun. except otherwise noted.
(Student Show is open for three weekend days. NEWS Exhibition and the Volunteer Show are both open daily.)
Opening receptions are 2:00 – 4:00pm • Awards are given out at 3PM at the receptions.