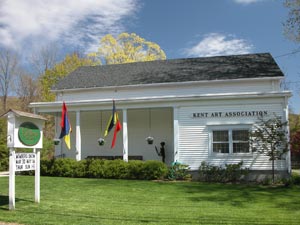 Welcome everyone!
We're now in the midst of our planning for our 96th anniversary season.
Click here for our
2019 exhibition calendar.
If you're not yet a member, please join us!
Click here for a membership form.

Thank you for your continuing patronage. We hope to see you soon.
---
At the Gallery —
The Spring Juried Show
April 13th - May 12th

It's time to get your work together for our first juried show of the season. Artists from all over the area will be bringing their newest creations for a chance to display in this exhibition. Don't miss out!
Click here for the prospectus.
Next —
Elected Artist and Judith Secco Solo Show
May 25th to June 9th

If you are interested in becoming an Elected Artist of the Kent Art Association, this is your opportunity. Judging for Elected Artist status will take place on Saturday, May 18th. You'll want to get in on this.
If you're already an Elected Artist — this is YOUR SHOW! Get your best work ready and prepare for the event! Don't miss out!
Click here for the prospectus.
Click here for the Elected Artist Application.

---
Gallery hours:
All gallery shows open hours are 1:00 – 5:00pm. The gallery is open during show dates, Thurs. – Sun. except otherwise noted.
(Student Show is open for three weekend days. NEWS Exhibition and the Volunteer Show are both open daily.)
Opening receptions are 2:00 – 4:00pm • Awards are given out at 3PM at the receptions.