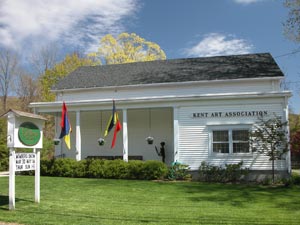 Welcome everyone!
We're now in the midst of our planning for our 96th anniversary season.
Click here for our
2019 exhibition calendar.
If you're not yet a member, please join us!
Click here for a membership form.

Thank you for your continuing patronage. We hope to see you soon.
---
At the Gallery —
Members' Show 1
February 23rd – March 17th
The Kent Art Association is excited to announce our first show of the year, and it's for our members. Please note a change in the usual calendar order. We have placed Members' Show 1 before the Student Show. Click here for prospectus.

---
Gallery hours:
All gallery shows open hours are 1:00 – 5:00pm. The gallery is open during show dates, Thurs. – Sun. except otherwise noted.
(Student Show is open for three weekend days. NEWS Exhibition and the Volunteer Show are both open daily.)
Opening receptions are 2:00 – 4:00pm • Awards are given out at 3PM at the receptions.