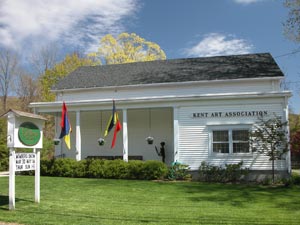 Welcome everyone!
Currently in the gallery:
April 16 through May 14 - Thursday through Sunday, 1-5 pm,
Opening reception with refreshments and awards - April 16 from 2-4 pm.

Members and non-members alike submit their best work to this open juried show. The show is co-chaired by Kip Miller and Clayton Buchanan. We are fortunate to have noted artists Edward Devoe, Paul Gould and Debra Losada as the jury of acceptance and awards.
---
Up next:
SHOW FOR SHOW
May 22 through 24
A special opportunity for artists to get their work in front of gallery owners. The show is open to the public from Sunday through Tuesday.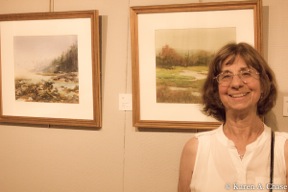 Elected Artists' Invitational & Solo Show
May 28 to June 24
This year's solo show will feature watercolorist Beverly Bourassa. Elected artist members of KAA will vie for the honor of a solo show in 2017.
This year's judges:
Abe Echevarria, a noted illustrator, educator and artist, is a New Milford resident and has worked for a diverse list of clients covering the corporate world, book publishers, movie studios and ad agencies. He has a long list of exhibitions and awards, including a Gold Medal from the Society of Illustrators. His work is collected by private and public art patrons.
John Kane has been published in Cosmopolitan, Better Homes and Gardens, Bon Appetit, House & Garden, Natural History Magazine, and many more. His books include TWISTED YOGA, COLORS IN FASHION and the HUMAN ALPHABET. John has produced advertising for many Fortune 500 companies and some of the largest catalog companies.
---
Special offer from KAA and CT Art Services
Would you like to have professional photographs of some of your work? CT Art Services (ctartservices@gmail.com) will photograph 10 of your paintings, sculptures, drawings or prints for a fee of $110.
Drop-off/Pick up Hours:
Sunday, 4/17: 5:00-7:00 (drop-off only)
Monday 4/18: 10:00-6:00
Tuesday 4/19: 10:00-6:00
Wednesday 4/20:10:00-6:00
---
ATTENTION PHOTOGRAPHERS!
New this year - we encourage photographers to join the KAA. Member photographers may submit their fine art photography to either the Small Works or the Portfolio show, run concurrently with our main gallery shows. In addition, there will be a dedicated photography show in the fall.
---
The 2016 KAA Show Calendar is available (revised as of 2/5/16). There are some exciting new opportunities planned for the year.
Download your printable PDF copy of the 2016 Calendar here.
Two new shows have been added to the schedule: a Fall counterpart to our popular Spring Juried Show, and the "Show for Shows" - a show aimed at connecting our member artists with area galleries. Stay tuned for more information!
---
The latest news from our Facebook Events page...
---
Gallery hours:
March 13th to Oct. 11th -- Thurs-Sun. from 1-5 pm, plus Monday holidays
Oct. 23rd to Nov. 5th (NEWS Show) -- open every day, Noon to 4 pm.
Nov. 10th to 27th (Photography Show) -- Thurs-Sun, 1-5pm