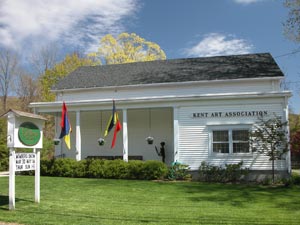 Welcome everyone!
The Kent Art Association Gallery is now open for our 94th anniversary season.
Our updated 2017 exhibition calendar is available at left. This year we have added a special tribute show honoring one of our most admired past presidents, Barbara Goodspeed. She was a talented and award winning painter, and a mainstay of the association.

Thank you for your continuing patronage. We hope to see you soon.
---
Now — Please Join Us!
Photography Show — November 11th to 26th, Thurs-Sun, 1-5pm
Receiving — Friday, November 3rd from 3-5pm & Saturday, November 4th from 10am-12pm
Awards Reception — Saturday, November 11th from 2-4pm
New for 2017 – photographers are able to join KAA and participate in our main shows. Member photographers may also submit their fine art photography to the small works, and portfolio areas that run concurrently with those shows.

Please note our Photography Show coming up Nov. 11-26. This event coincides with the popular Kent Champagne stroll, which was very well attended last year.
---
Next
Elected Artist Show
December 2nd — December 16th, Thurs-Sun, 1-5pm
Receiving — Sunday, November 26th from 1-5pm & Monday, November 27th from 1-3pm
Awards Reception — Saturday, December 2nd from 2-4pm
---
Gallery hours:
March 25th to Oct. 9th — Thurs. - Sunday, 1 to 5pm, plus Monday holidays
Oct. 15th - 28th (NEWS Show) — open daily from 12 to 4 pm.
Nov. 11th - Dec. 16th — Thurs. - Sunday, 1 to 5pm
Nov. 24th and 25th (Champagne Stroll) — Open late till 8pm