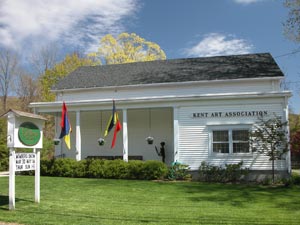 Welcome everyone!
We're now at the beginnning of our 95th anniversary season.
Our 2018 exhibition calendar is available at left.
If you're not yet a member, please join us!
Click here for a membership form.

Thank you for your continuing patronage. We hope to see you soon.
---
Elected Artist & Solo Show — May 26th — June 17th
See the best from these noted Elected Artist members and our yearly Solo Show featuring Linda Puiatti!


Coming Next:
Presidents' Juried Show — June 30th to July 22nd
Our premier exhibit of the season. Artists from all over our area are bringing their work to be juried into this prestigeous show. Artists in this show are represented in collections across the country and around the world, and this show is often the venue where buyers can get a first look at their newest work. You won't want to miss it!
---
Gallery hours:
March 25th to December 1st— Thurs. - Sunday, 1 to 5pm during show dates
Oct. 14th - 27th (NEWS Show) — open daily from 1 to 5 pm.
Nov. 23rd and 24th (Kent Champagne Stroll) — Open late till 8pm