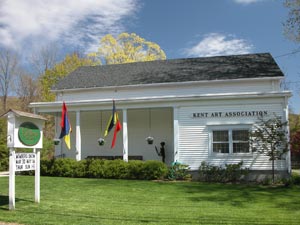 Welcome everyone!
We're now at the beginnning of our 95th anniversary season.
Our 2018 exhibition calendar is available at left.
If you're not yet a member, please join us!
Click here for a membership form.

Thank you for your continuing patronage. We hope to see you soon.
---
At the Gallery —
North East Watercolor Society Exhibition
October 14th - 27th — (daily 1 - 5pm)


Coming Next:
2018 Juried Photography Show
November 10th – December 1st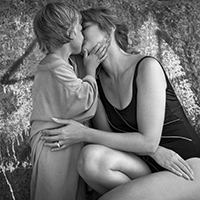 The Kent Art Association is excited to announce our second Photography Show in 21 years. We welcome photographers working in all mediums and styles to participate, including experimental and mixed‐media techniques.
Shown at left: "The Kiss", photograph by Photography Show judge, Jeffrey Kellner

---
Gallery hours:
March 25th to December 1st— Thurs. - Sunday, 1 to 5pm during show dates
Oct. 14th - 27th (NEWS Show) — open daily from 1 to 5 pm.
Nov. 23rd and 24th (Kent Champagne Stroll) — Open late till 8pm